Home Theater Gamer: how does everything sound after Dirac has worked its magic?
11月 10, 2021
Popular YouTube producer and founder of the Home Theater Gamer channel on YouTube, Brad Pipkins, has released the video on Dirac Live for gaming enthusiasts. He shares his thoughts and impressions on going through Dirac Live measurement process for the first time.
Watch the review on Dirac Live by Home Theater Gamer to learn more and get the promo code for Dirac Live Room Correction Suites.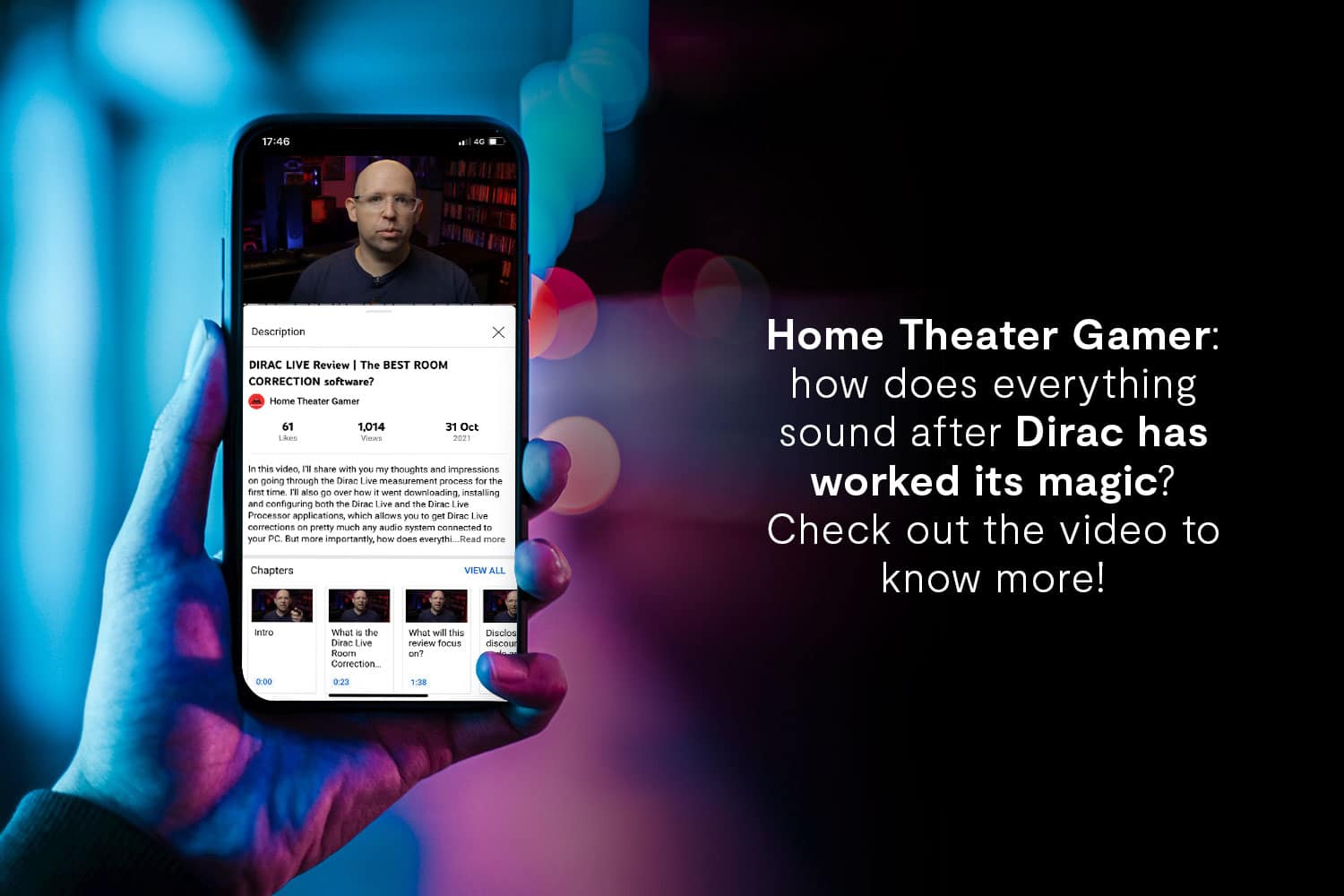 "After all the setting is done, how does my system sound now after Dirac Live worked its magic. Well, the first thing I noticed right after that when listening to two-channel music or multichannel audio from games and movies, whether I was using Dirac's default response curve or my own custom house curve, is how much tighter and focused the sound was. It took on a far more balanced sound and tone that made it easier to pick out subtlety of individual elements, even in a really busy mix with a lot going on. It was also a richness and fullness to the sound that was just not there before.", says Brad.
On Brad's YouTube channel, you can also find the Dirac Live Room Correction Guide video. In PART 1, Brad will walk you through the step to download and install Dirac Live and the Dirac Live Processor onto your home theater, PC, or Mac. In this video, you'll find information on the items you need to follow along with and how to set up your UMIK-1 for taking measurements in Dirac Live.
In PART 2 Brad will show you how to set up the volume within the Dirac Live app to take proper measurements and share some tips and tricks to ensure you get the best results and some notes on applying a house curve to your subwoofer and speakers.
Click here to know more about Dirac Live.